Garnet
Picture of a thick section ( 100 to 200 µ) showing two big Garnet crystals. Raman spectra has been taken at the position marked by the arrow. The Raman spectrum is comparable to a Pyrope or Almandin spectrum found in the RRUFF Project database.
The peak at 375 cm-1 is absent in the Almandin spectrum. See also absorption spectrum of this Garnet.
Chloritoid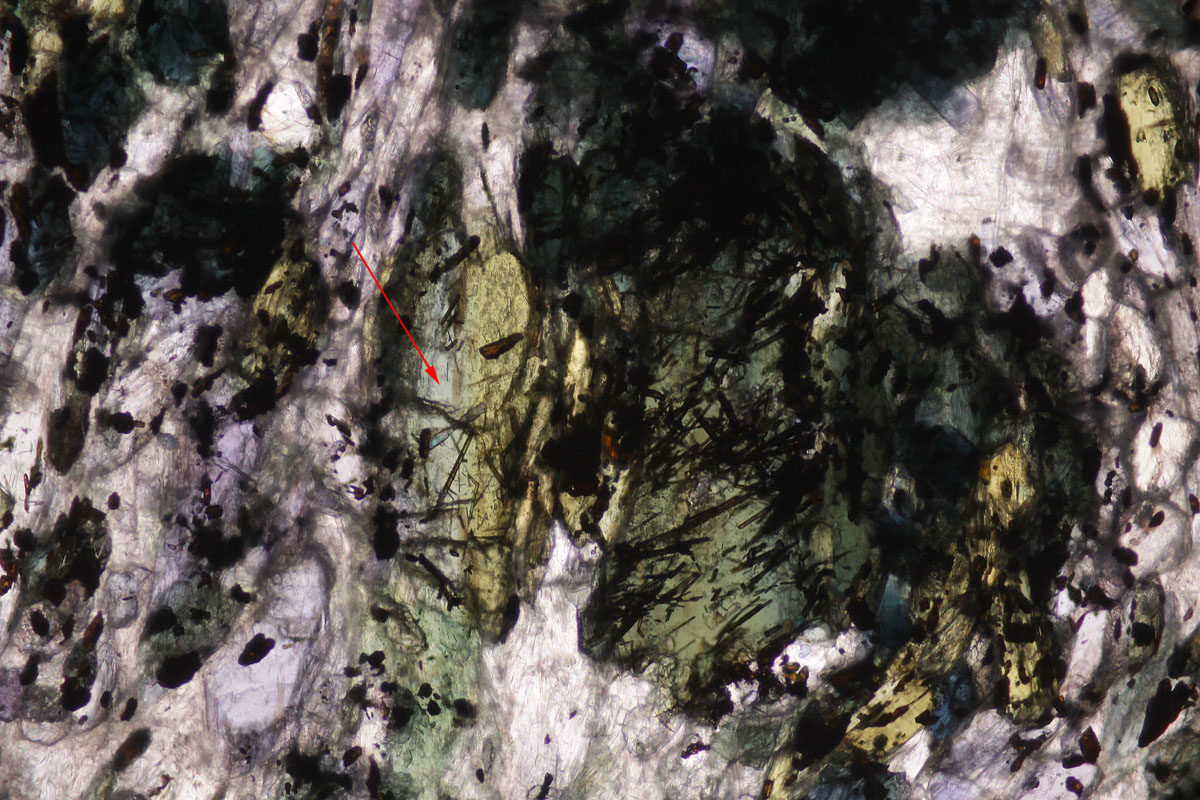 Two spectra have been recorded on this green highly pleochroic crystal identified optically on the thin section as chloritoid. Spectrum A was recorded on the spot indicated by red arrow on the above picture . See also absorption spectrum of this Chloritoid
Spectrum B taken was taken on the spot marked by red arrow. This picture and the following have been recorded with a rotation of the polarizer by 90° to illustrate the pleochroism of Chloritoid.
The two spectra show clearly the dependence of the Raman spectrum to crystal orientation. The spectrum B should be recorded for the two section orientations to show the differences in Raman spectra.
Talc
The Talc present in this rock section has been previously identified by crushing a small amount of the rock. Crystals lying on their cleavage plane with an acute bisectrix conoscopic figure and a low optic axis angle (< 30°) were believed to be Talc. The Raman spectrum below is a proof of this assumption.
Raman spectrum clearly identifies Talc on this rock section