Figure 1a. Very thin plate with optic plane horizontal. Only the isogyres can be seen. No isochrome can be seen in the field of view due to the low birefringence.
Figure 1 b. Rotation of the microscope stage at 45°. The isogyres are now hyperboles.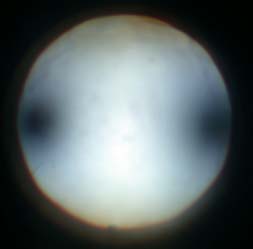 Figure 1c. Same orientation as figure 1a but with a Benford plate inserted. Isogyres are removed, only the poles of the optic axes are visibles.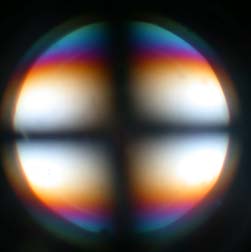 Figure 2a. Thicker plate than in figure 1. Optic plane horizontal. Thinner isogyres close to the optic axes. The first isochromes visible are part of a lemniscate.
Figure 2b. Hyperbolic isogyres at 45° orientation. The isochromes simply rotate as the crystal.
Figure 2c. Same as 2a with Benford plate. Optic axes clearly visible.