Phonolite thin section.
Raman study of this section.
Phonolite thin section crossed polars view.
Main minerals of this section are olivine fayalite, augite, feldspar orthoclase and altered olivine to iddingsite and opaque mineral magnetite.
Big crystals are feldspars. Bright color small particles are olivine.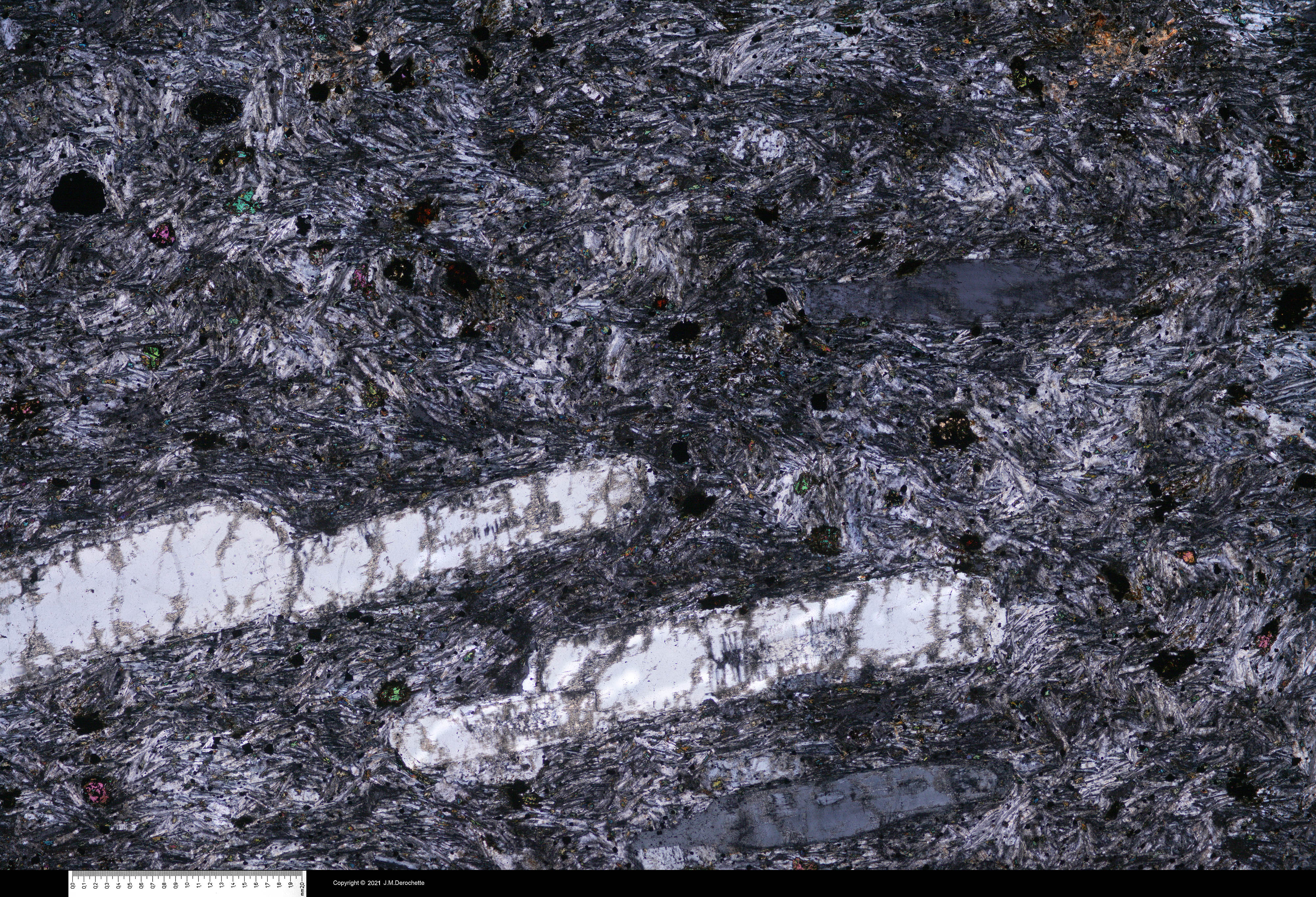 Plane polarized view. Small green crystals are augite. Some red-brown monocrystals are interpreted as the olivine alteration to iddingsite.
Higher magnification images.